we're top of the class
with a double win at national award ceremony
01/12/2022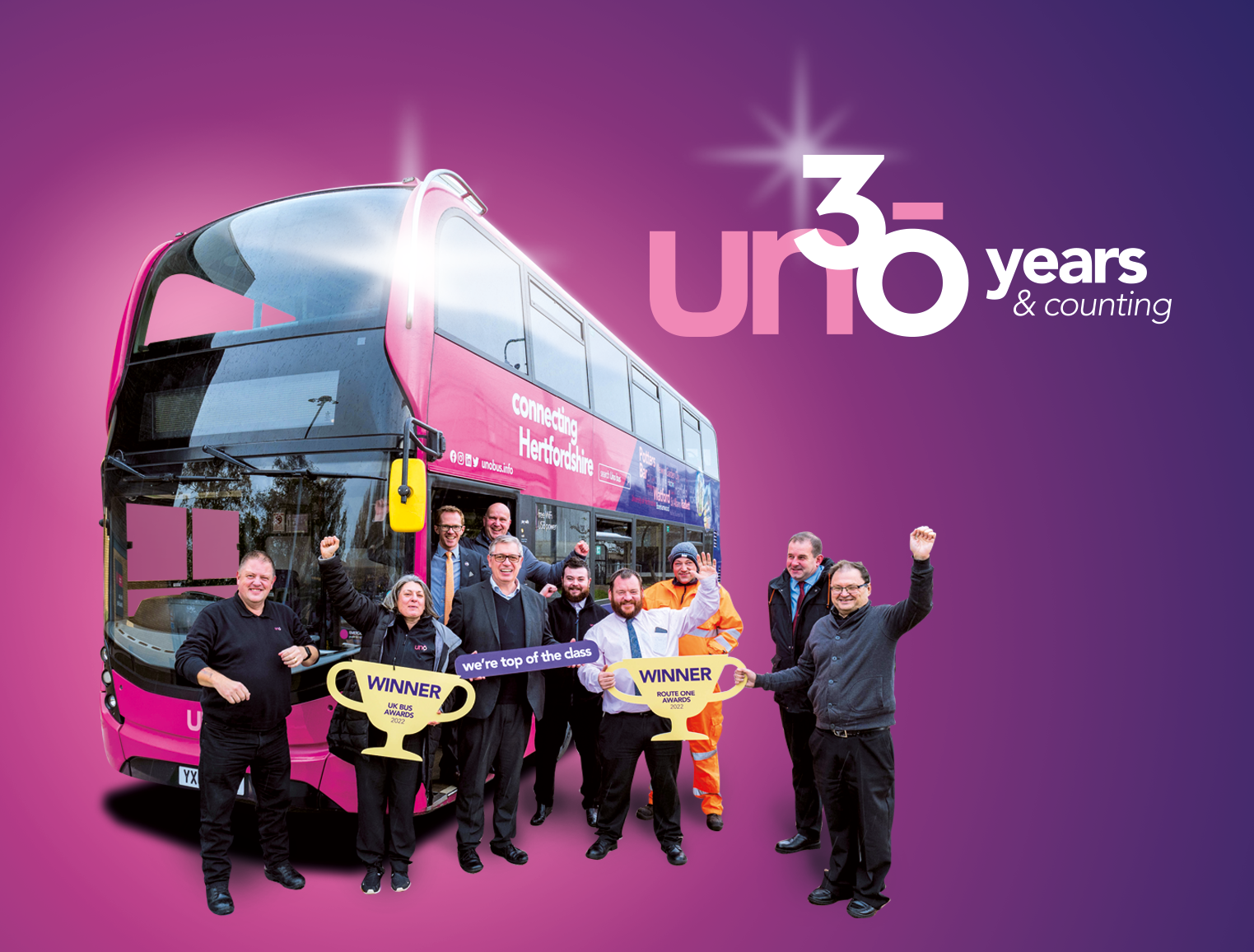 Uno Buses, which celebrates its 30th birthday this year, was crowned Top Independent Operator at the UK Bus Awards in London on Tuesday, just two weeks after being awarded Small/Medium Bus Operator of the Year at the routeone Awards.
The company was described as being 'people focused, innovative and dedicated to making every journey an excellent one'. Uno was also commended for its outstanding customer satisfaction scores which had improved post-Covid, an achievement which is yet to be reflected across other industries.
Jim Thorpe, Managing Director of Uno, explained: "It's such an honour to receive these awards, they are testament to the remarkable dedication of our teams. Each and every one of our colleagues has helped make this possible, and the awards are in recognition of their hard work - something I am very proud of."
He added: "The last few years have been a test for us all as we've faced new challenges but our teams stepped up to meet them. It's this dedication that has seen this year's customer numbers continue to climb, having now reached 104% of pre-Covid levels."
The celebrations were even more special for the company as 2022 marks Uno's 30th anniversary, which has seen it grow from a university shuttle bus to one of the most recognised and respected operators of a commercial bus network.
Uno's Jim Thorpe also took The Leader of the Year title at the UK Bus Awards on Tuesday. Judges were impressed with his leadership style and his innovative approach to seeking ways to consistently improve and diversify Uno's offering for its customers.