How busy is my bus?
24/07/2020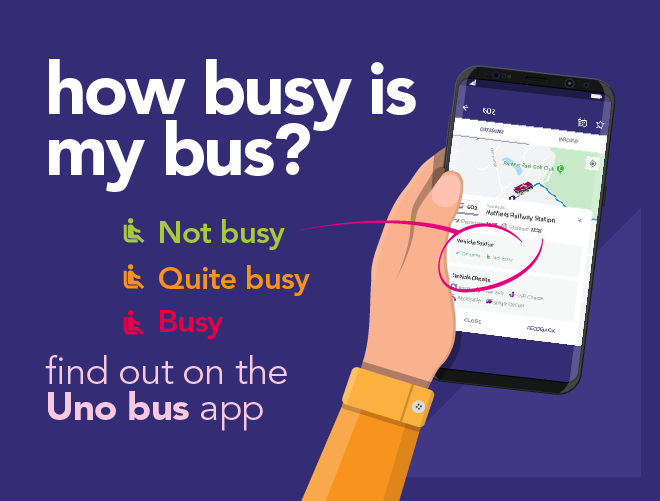 Our app now shows how busy our buses are, helping you travel at quieter times
Download the free Uno buses app and find out how busy a bus is. Use the Bus Tracker, which shows you where all our buses are in real time, and you'll be able to see:
how busy it is
whether it's on time
what features you'll find onboard, for example free WiFi or USB charging
The app also lets you plan your journey by public transport, and you can buy your ticket too. Most of our tickets are cheaper on the app than on the bus, and there are some great app-only deals like our Bundles.
Just search Uno buses in your app store.