please wear a face covering
03/09/2020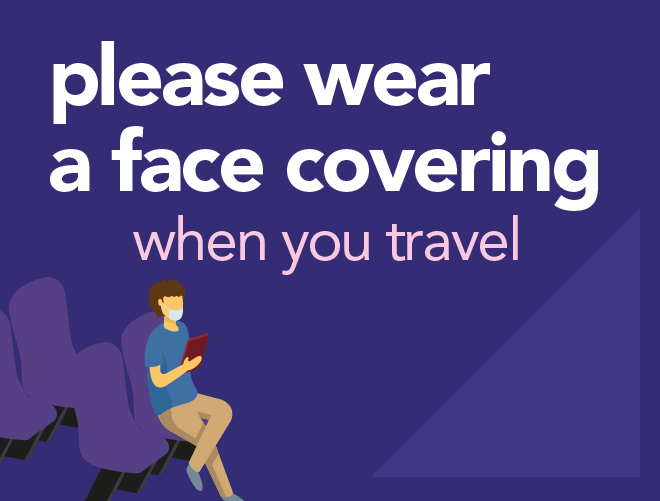 The government have made it mandatory for everyone who travels on public transport to wear a face covering or mask, as in many other public spaces such as shops.
Please have yours ready and on when you get on the bus, and keep it on for your whole journey. A scarf will also do just fine - as long as it covers your nose and mouth. 
Some people are exempt - for example if you have some medical conditions, or are aged under 11. There's full information on the government's website - click here to find out more. 
If you don't already have one, why not buy one of our super-stylish Uno face coverings - and raise money for our Charity of the Year, Herts Young Homeless? Click here, then click 'Face Coverings' on the left hand menu.
There are also exemption cards available to download or print to show the driver, if you're not comfortable explaining an exemption. Click here to find out more.