you'll need exact change if you pay with cash
15/04/2020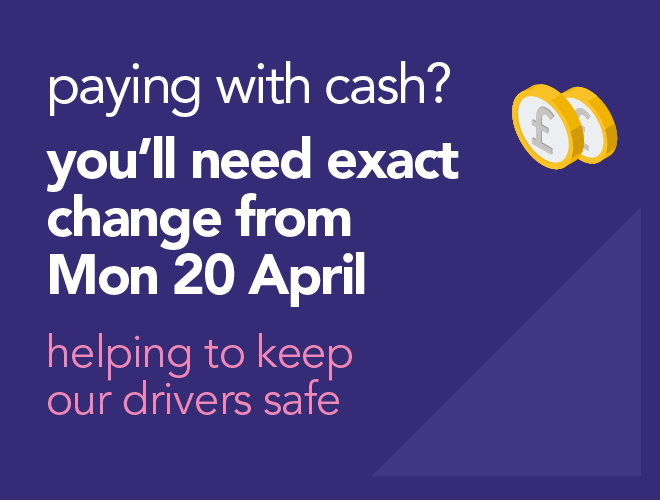 To prevent our drivers needing to handle cash throughout the day, we're temporarily introducing 'exact fares' on all Uno routes. Starting on Monday 20 April, please have the right change to pay for your ticket - we won't be able to give change. When you get on the bus:
show the driver the money for your ticket
slide the money into the box on the cab door 
take your ticket from the ticket machine
Please only use cash as a last resort. You can pay for any ticket with contactless - there's no minimum spend, and the limit has been increased to £45.
Or buy your ticket before you travel on the Uno buses app - then just scan the QR code when you get on the bus. Click here to find out more.
This is a temporary measure being introduced during the Coronavirus outbreak. Thank you for your understanding and help to keep our staff safe.