changes to Northampton Buzz prices
from 30 April 2023
20/04/2023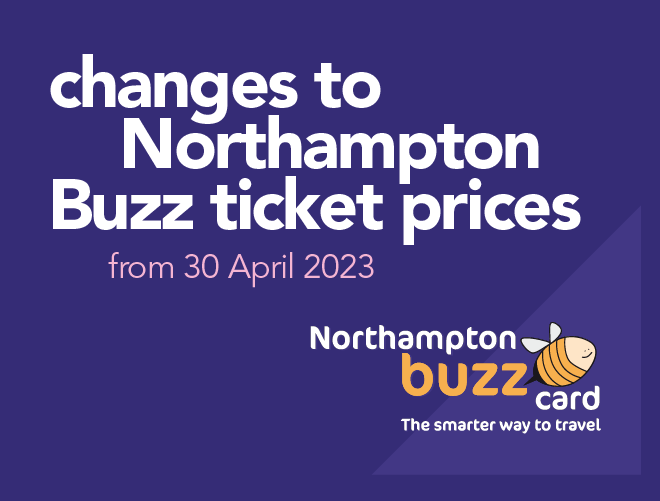 There will be changes made to the price of Northampton Buzz Card multi-operator tickets from 30 April 2023. The new prices will be:
Adult 1 day £5.80
Adult 7 day £22
Young Person 1 day £4.40
These tickets can be used on buses run by Arriva, Britannia Bus, Centrebus, Stagecoach, Uno, The Village Hopper, and Z&S Transport anywhere in the Northampton area. Click here for full details and a map of the zone.