Changes to Northampton bus times
11/12/2019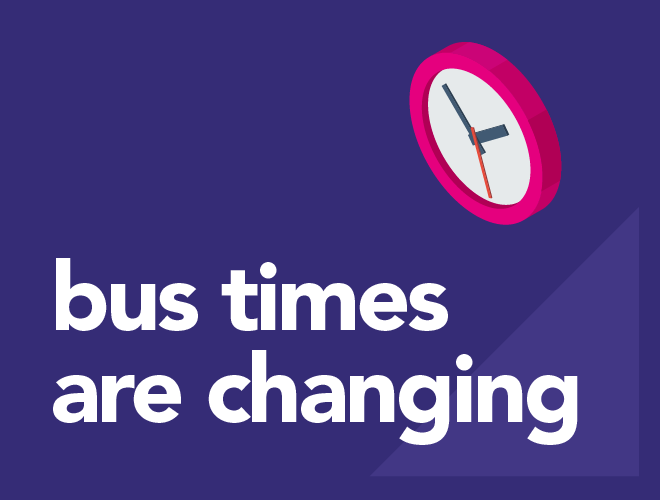 We're making some changes to Poppy 17, Foxglove 18 and route 20 in Northampton from 6 January 2020.
Poppy 17
There are changes to times throughout the route, plus most journeys will be extended around Fishponds Road, Manorfield Road and Billing Brook Road.
Click here for the new route 17 timetable
Foxglove 18
Some evening buses will run either 5 or 10 minutes later than they do currently to help with reliability in peak-time traffic - no other changes are being made.
Click here for the new route 18 timetable
route 20
Additional journeys will run from Waterside Campus at 1730, 1800 and 1830 to Avenue Campus, the town centre and back to Waterside.
Click here for the new route 20 timetable
Click here to see our new network map with the extended route 17 on, starting from 6 January.