Uno charity of the year

We're really pleased to be supporting local charity Herts Young Homeless during 2020.
Established in 1998, Herts Young Homeless helps those aged 16-24 secure and maintain appropriate accommodation by providing information, support and help in a crisis. HYH also works with agencies across Hertfordshire towards improving local services and preventing homelessness.
The HYH website has lots of information on the work they do and ideas on how you can help - just click their logo to find out more.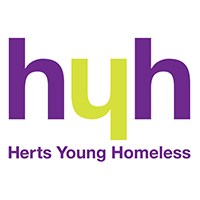 Uno will be running some fundraising events throughout the year, and helping to raise awareness of HYH throughout Hertfordshire. If you want to donate today, just click then link below - you'll be taken the a Virgin Money Giving page.

Watch this space for news on some of our events!