enthusiasts area
We love what we do at Uno so we like to encourage those with an interest in our buses a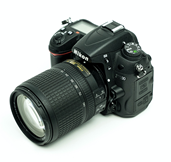 nd services. 
We've got a modern and varied fleet of both single and double deck, and many are route branded.
If you'd like to photograph our buses, we find the best places are in the town centres we serve. There are lots of buses passing through, both ours and from other operators, and you'll get an interesting background too.
Download our current fleet list here

There are (unofficial) groups on social media too, where you can keep up with some of the latest fleet news - click the icons below to join up.
Fleet news
September 2020:
- Mercedes 320, 321 and 322 are now in the latest 'Uno 2' livery
- Streetlite 46 has joined us to add capacity on TfL routes
- Northampton E200s 528 & 529 are now in generic 'Uno 2' branding
November 2020:
- BYD double decks 1471-1475 have joined the fleet, ready for the start of the TfL contract for routes 692/699
March 2021:
- Mercedes 319 and E200 513 have been repainted in the latest 'Uno 2' livery
April 2021:
- Tridents 283 & 284 have been withdrawn from the fleet
- E400/MMC buses 292 & 293 have transferred from Northampton to Hatfield; renumbered 256 (was 292) and 257 (was 293)
- E200 514 has been repainted in the latest 'Uno 2' livery
May 2021:
- Mercedes 316 & 317 have been repainted in the latest 'Uno 2' livery
June 2021:
- E200 515 has been repainted in the latest 'Uno 2' livery
July 2021:
- Mercedes 314 & 315 have been repainted in the latest 'Uno 2' livery
August 2021:
- Two brand-new buses have joined the fleet at Hatfield - buses 358 & 359 are Volvo B8RLE/MCV eVoRa single decks
- Optare Solos 412 & 413 have been withdrawn from the fleet
September 2021:
- Three Mercedes Sprinter buses have joined the Hatfield fleet ready to start running the Herts Lynx service
- E200s 516 and 517 have been repainted in the latest 'Uno 2' livery
March 2022:
- E400/MMC buses 287 - 291 have transferred from Northampton to Hatfield; renumbered 258 - 261 (branded for the Alban Way) and 262 (generic)
- Scanias 203 - 205 & 207 have been withdrawn from the fleet
- Northampton E200s 522 & 523 are now branded for Violet 19
- Volvo 366 has been branded with a special 30-year logo, to celebrate our 30th birthday
May 2022:
- E400/MMC bus 259 has been rebranded in a special Herts Pride livery
July 2022:
- Scania double decks 208, 209 and 210 have been withdrawn
September 2022:
- Three brand-new buses have joined the fleet at Cranfield - buses 263, 264 and 265 are E400/MMC and feature a refreshed livery for Cranfield Connect
October 2022:
- Mercedes 313 has been repainted in the latest 'Uno 2' livery
November 2022:
- Mercedes Sprinter bus 44 has joined the fleet, to enhance the Herts Lynx service 
- 207 has been converted to driver training bus
February 2023:
- Bus 366 (Volvo/Wrightbus) has been refurbished inside
March 2023:
- E200 bus 501 has been repainted in the latest 'Uno 2' livery
April 2023:
- Bus 367 has been refurbished inside & repainted in the latest 'Uno 2' livery