enthusiasts area
We love what we do at Uno so we like to encourage those with an interest in our buses a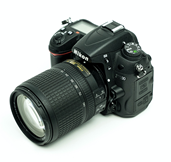 nd services. 
We've got a modern and varied fleet of both single and double deck, and many are route branded.
If you'd like to photograph our buses, we find the best places are in the town centres we serve. There are lots of buses passing through, both ours and from other operators, and you'll get an interesting background too.
Download our current fleet list here

There are (unofficial) groups on social media too, where you can keep up with some of the latest fleet news - click the icons below to join up.
Fleet news
September 2020 -
Mercedes 322 is now in the latest 'Uno 2' livery, and Streetlite 46 has joined us to add capacity on TfL routes when schools return. Northampton E200s 528 & 529 are now in generic 'Uno 2' branding.