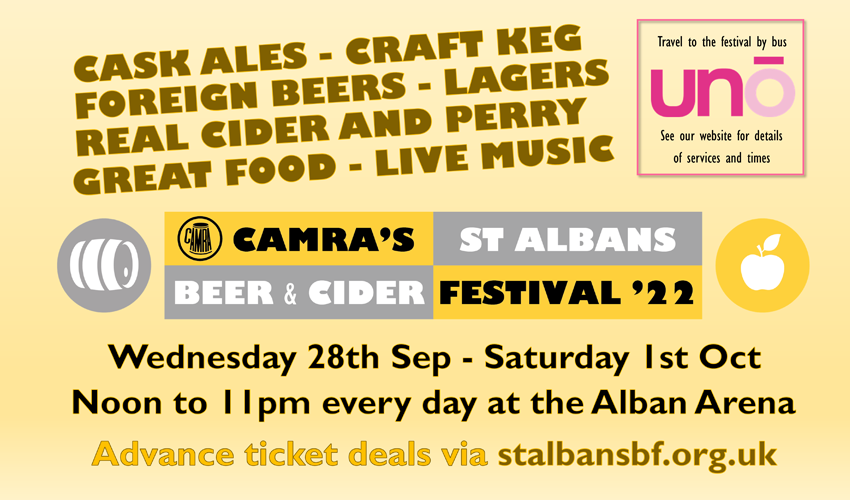 St Albans Beer & Cider Festival
Whether you're a festival regular or a first-timer, you'll be sure of a warm welcome for what promises to be fantastic pageant of real ale, craft beer and cider – with delicious street food, great live music and other attractions thrown into the mix.
Expect all your favourite festival features, plus some new twists for 2022 – making this a buzzing and bang up-to-date celebration of our nation's favourite drinks. With a revised layout and some brand new bars, this year's event is looking to be one of the best yet.
Wednesday 28 September - Saturday 1 October, noon to 11pm at the Alban Arena
Catch our The Alban Way 601, route 602 or Tigermoth 653 to St Peter's Street - the Alban Arena is just a few minutes walk from the bus stop
Find out more about the event on the Festival website.